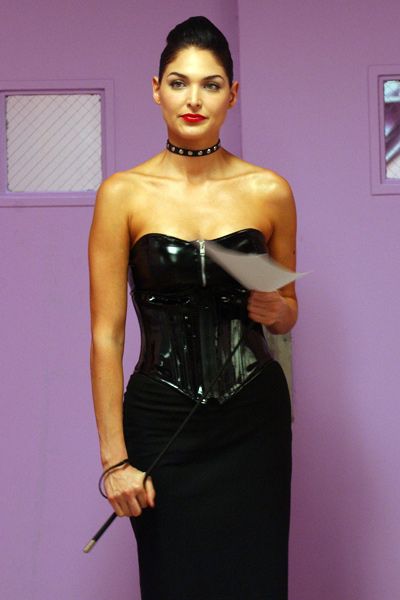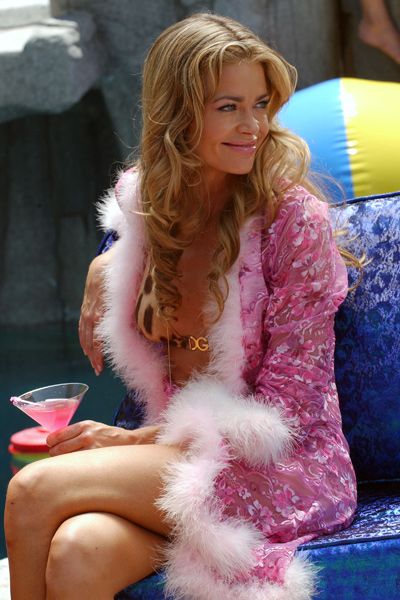 .....

Sinceramente creo que la pasaba mejor criticando pelis de reptiles ...

pero lo cierto es que vengo con DECENAS de pelis a medio criticar y si no me saco rápido algunas voy a tener las 4800 del archivo "a punto de salir" (Sip leyeron bien .. tengo esa cifra en total ... por eso

si hay una peli que está buscando para ver pídanmela porque tal vez LA TENGO

)
Acerca de este

himno al lavado de dinero

qué decir ... yo medio como que ya vengo fogueada con lo que son las comedias yankees sin sentido con mucha pechuga al aire, un toque escatológico y mucho guión ausente, pero debo de reconocer que esta tiene 3 particularidades: idea relativamente original ...

mucha pechuga entaconada y lo malo .. a DENISE RICHARDS !!!!
Cómo carajo hago para siempre terminar viendo algún desastre de esta señora!!!

(Porque hace RATO que dejó de ser "chica" ... )
Lo cierto es que la trama es medio simplona

2 amigos loosers

, uno empleado en una licorería y el otro un manejado por su novia

se encontrarán por accidente en una dimensión paralela

gracias a haber estado jugueteando con una cabina en la que se suponía iban a ver una peli porno. Lo que es de esperar es que dicho

mundo que se abre ante ellos es precisamente una realidad en donde las fantasías toman cuerpo

.. en otras palabras van a vivir de ahí en más como dentro de la programación del PLAYBOY CHANNEL, pero lejos de ser todo lo excitante que uno se pueda imaginar ... (Vamos turros admitan que no les molestaría pasar un ratito adentro de una hardcore ) un actor de pelis gay y una domina biennn latina les harán ver las estrellas y no precisamente del paseo de la fama, a la vez que toda su estadía esté condimentada por voluptuosas chicas cuya masa encefálica es

INVERSAMENTE PROPORCIONAL

a los ml. de sus siliconas.
La pregunta termina siendo bienn al estilo

THE CLASH .... Should I stay or should I go???
Porque si bien ese mundillo irreal parecería el paraíso hay veces que hay que tener las patas sobre la tierra y asumir responsabilidades que uno solito buscó ... o pesará más el corazón

(Pregunta para mi ex novio Jani Krigsholm, a vos te pesó una casa desgraciado ... )
La peli está ok para los que gusten de este tipo de filmografía .. o sea

FANÁTICOS DE KUBRICK ABSTENERSE

, las actuaciones no estuvieron mal ya que fueron perfectas para este film, seguramente van a ver alguna carita conocida si bien las que más se destacas son

Brendan Hines

(A quien ya toleré en

"HEAVY PETTING"

y aún no se por qué salió en los agradecimientos de

"WHAT GOES UP "

) y la ya insoportableee

Denise Richards

quien hace larrrgo rato debería replantearse, como mucha

"ex esposa de millonario de Hollywood"

, en

vivir de la guita que le sacó al guampudo de su marido y no torturarnos con sus apariciones en la pantalla.
Si bien hay mucho ruido de porno en realidad se ven pocas nueces

y con un final más que cantado qué les puedo decir ... NO ESPEREN MUCHO pero aguántense hasta el FINAL de los títulos si???
MI CALIFICACIÓN: 3/10
Acá les dejo el link en

INGLÉS
(Partes 1 y 2 )
Si les gustó est desastre tambien les recomendaría:
TODAS las de
"AMERICAN PIE"
"PORKY'S"
Y recuerden porfi clickear

en la publicidad

así yo puedo seguir reventado pelis!!!
Si quieren que

critique alguna peli

en particular PÍDANLA!!!
Later I 'll d
o the

English

version !!
Now I must sleeep!!!