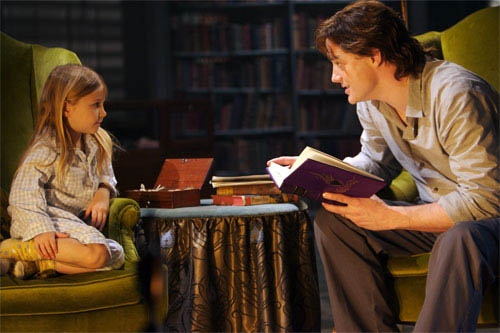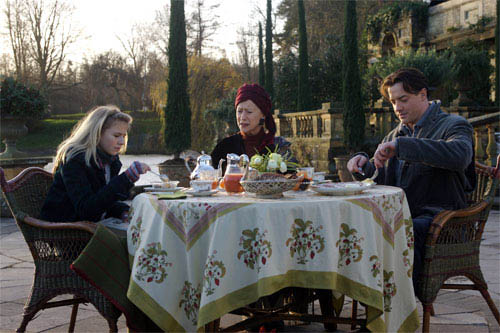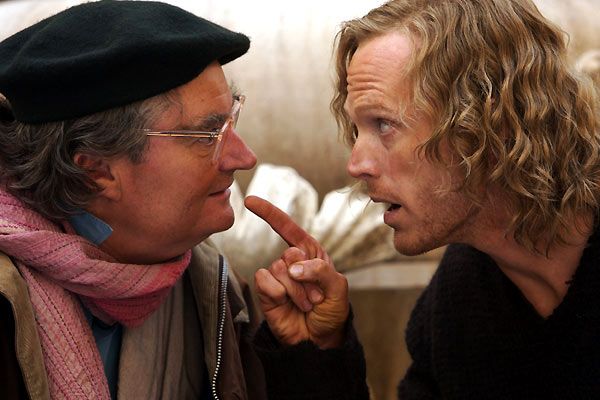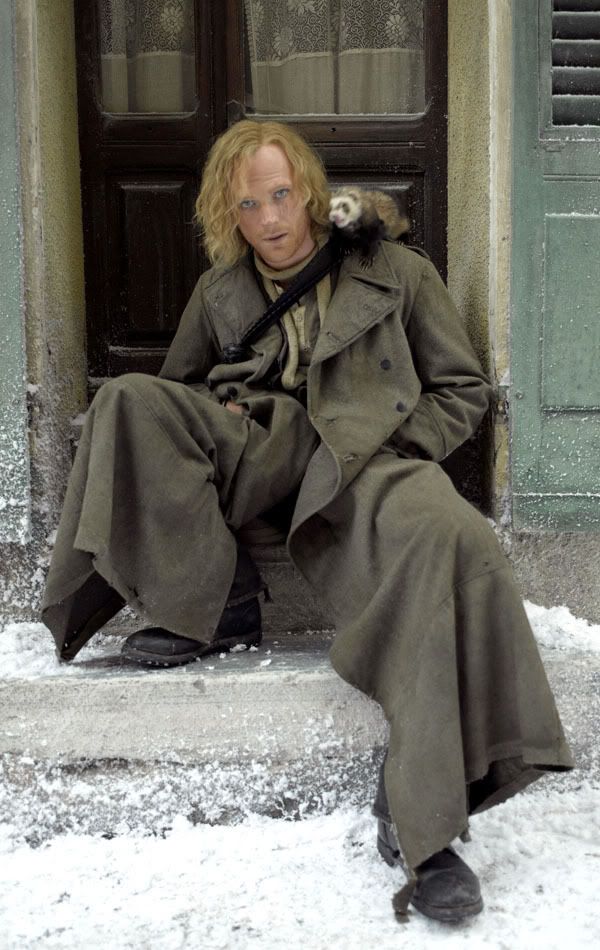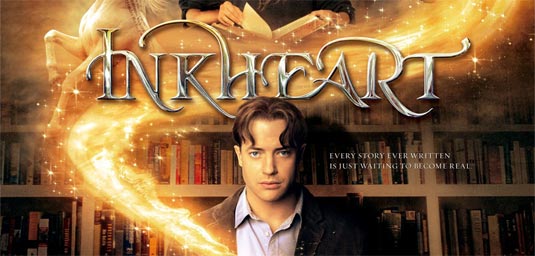 Yo sinceramente de esta peli no se que decir ... o sea es para chicos así que la voy a criticar pensando en eso pero ...
la siento como otra metida de pata de

BRENDAN FRASER,

no por la peli en sí, sino porque no sentí que

EL

estuviera a la altura de las circunstancias ...
como que lo llamaron para tener un nombre de peso y taquillero ... siendo que ya tenían a 2 camiones de la pantalla como
la SEÑORA Helen Mirren y uno de mis actores favoritos Andy Serkis
( el secuestrador con mala pata de
" THE COTTAGE "
y el inolvidable Gollum de
" THE LORD OF THE RINGS "
)
pero sin embargo Fraser quien en el pasado hizo muy buenas actuaciones viene muy mal encaminado ...
La peli es otro robo .. perdón ADAPTACIÓN ... de un libro para críos

( Si la autora de Harry Potter roba con su libro y los estudios Disney con Peter Pan y Tinker Bell porque se iban a perder de facturar con éste )

en donde un hombre viaja con su hija a un recóndito pueblito europeo en busca de un libro,

pero en medio de la búsqueda se encontrarán con una cara familiar a quien el padre no quería ver y éste

extraño malabarista rubio con una no menos extraña mascota le recordará que si quiere ayuda deberá ayudarlo para reparar algo malo que hizo en el pasado ...

algo que éste rechaza de plano.
Pero como el blondo no es el único que lo busca muy pronto una banda atacará el castillo en donde padre e hija se refugiaron bajo el amparo de una excéntrica tía y secuestro generalizado mediante se le exigirá a

quien de héroe no tiene NADA a que utilice sus dones para leer y mágicamente transformar las palabras en seres vivientes para

que éstos sean puestos bajo el mando del tirano de turno

y por accidente lo que tanto buscaba se encontrará mas cerca de lo que él creía ..
La peli en sí entretiene si la ven desde los ojos de un crío ...

tiene acción pero siento que la apelación a los sentimientos estuvo como muy llevada de las mechas ...

al " héroe" lo sentí letárgico hasta el punto tal que es casi mas interesante ver al saltimbanqui de la zariguella que verlo a él ...

el "regreso" de la tía no aportó nada y sentí a otros 2 personajes como "perdidos" en medio de la trama ...

el malo se roba el cartel pero hubo algo que no entendí:
Por que la actuación de JENNIFER CONNELLY dura exactamente 4 segundos ???

No puedo dar mas datos porque yo no quemo guiones pero ... si la hubieran hecho reaparecer hubiera estado genial ya que ese final a lo plano largo como robado de

"THE SOUND OF MUSIC"

aka " La novicia rebelde "... medio como que fue bien fuchi ...
Y cortenla con el photoshop al poster de Fraser que no es BENJAMIN BUTTON!!!
MI CALIFICACIÓN 6 1/2 estrellitas * * * * * * 1/2


( Ah buenos efectos especiales .. pero igual soy GENEROSA )