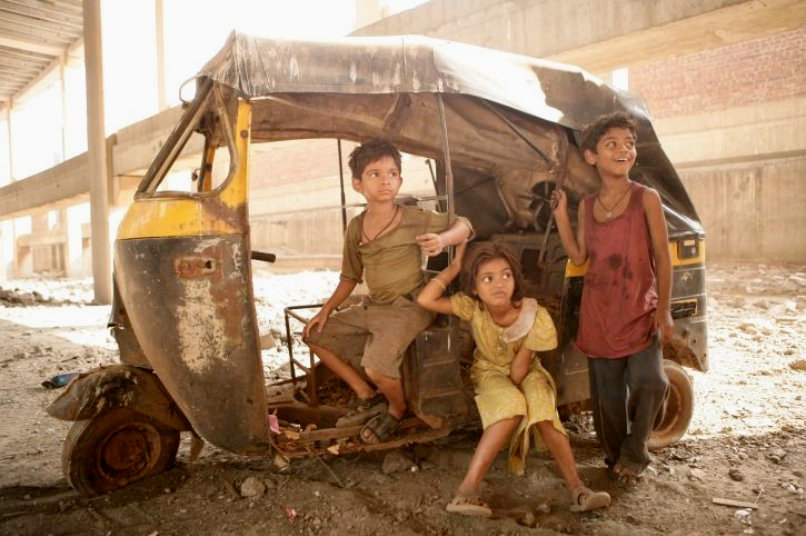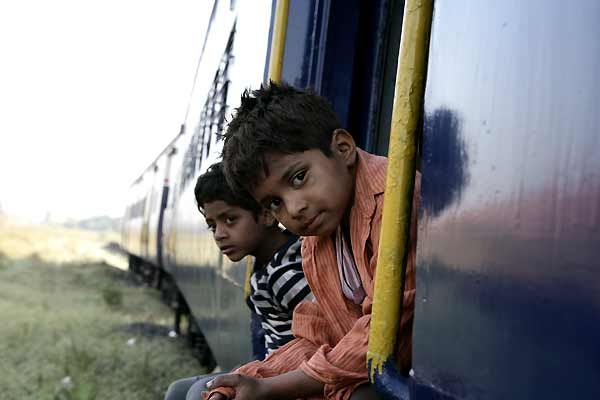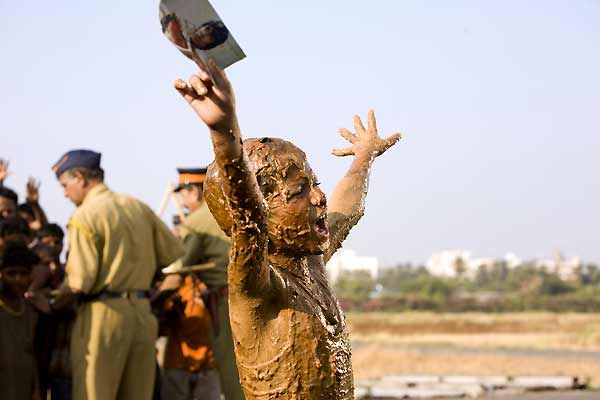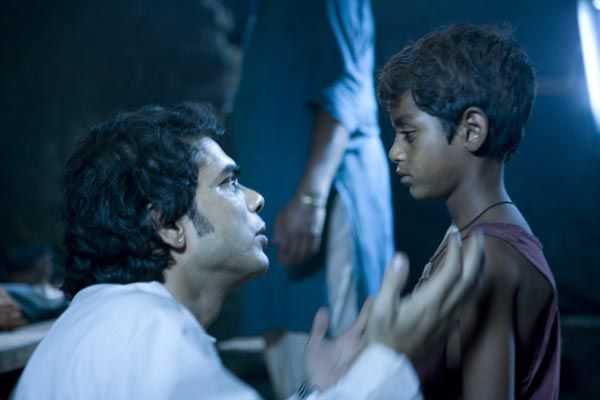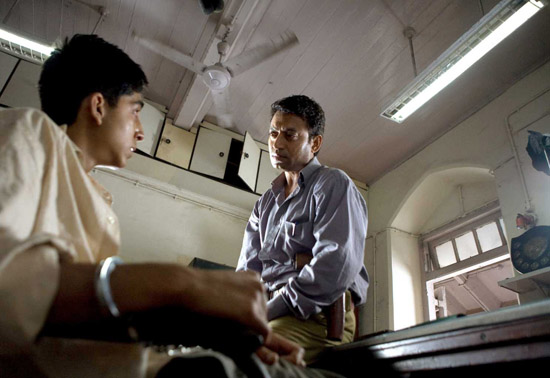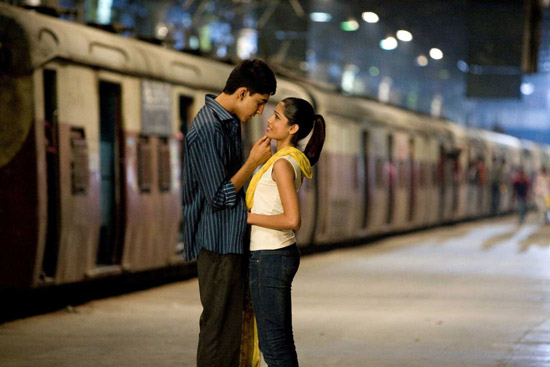 Ups .. que decir de esta peli ... cuando no escribo nada o muy poco suele ser porque o es basura o me impactó tanto que no necesito tomar apuntes ..

de esta solo puse UNA línea ..

su estética e historia es tan perfecta, cruda y real matizada con un toque de fantasía que se respira a esperanza ...

será tal vez porque es lo último que se pierde o porque el destino así lo pidió ..




El argumento no es algo muy visto en la meca del celuloide donde pululan rubias de peluquería e implantes falsos, es la historia de un crío en India ..

o mejor dicho debería decir de la dualidad de opciones que el y su hermano hicieron a traves de sus vidas,

porque lo llamativo es que rememorando a los personajes de Batman y Harvey en

" BATMAN THE DARK NIGHT " tanto el como su hermano vivieron exactamente LO MISMO

,

pero el modo de encarar esas situaciones y de cómo ayudarona o lastimaron a otros dependió básicamente del corazón decada uno ...

a lo que me pregunto ...
Uno es de acuerdo a la circunstancia que vive ... o en realidad responde a una circunstancia a causa de NUESTRO VERDADERO YO ... ??
El inicio es cruento, como casi toda la peli, porque a pesar de que se trató de mostrar todo con sutileza y buen gusto hay cosas que no se pueden ocultar ...

en una comisaría un joven está siendo torturado. Su crimen? Estar a punto de ganar un concurso multimillonario de TV y como se supone que en esta vida la mayoría de las cosas son" por izquierda" los organizadores creen que está haciendo trampa y están dispuestos a hacer lo que sea para quebrarlo y que confiese ...

pero lejos de prestarse al fraude las respuestas que da el joven son basadas en las experiencias mas traumáticas de su vida ...

y es así como se nos permite recorrer su niñez, adolescencia y parte de su adultez pero visto casi con un espejo a su lado ... la vida de su hermano.
Porque lo que particularmente llama la atención de ésta peli es eso ...

cómo 2 hermanos de casi la misma edad, con la misma crianza, el mismo sufrimiento y la misma soledad pueden tener reacciones tan diferentes, uno intentará hacer lo que le dicte su corazón y su conciencia mientras el otro sólo busque su autosatisfacción y si es a costa de los demas .. no importa...

y en el medio de ambos ..

el tercer mosquetero ..

una huérfana que como ellos padece la misma crueldad de una sociedad que pocas veces miramos aún cuando la tengamos en frente ...

porque seamos sinceros no es necesario irse a India para ver las miserrias que este film nos muestra ... basta con mirar a nuestro alrededor para encontrar EXACTAMENTE LO MISMO.
La peli esa prácticamente única ..

porque no sólo aborda una temática diferente sino que muestra su lado mas duro de manera solapada y con arte,

los timings son perfectos con un desarrollo de los personajes acordes a lo que se espera de ellos y los actores se lucen en interpretaciones sencillas pero con clase, los planos están muy bien elegidos

y algo para destacar es el color entre tanta penumbra de ocres.

Tambien algo llamativo es que se cuidó cierta tradición hindú

( Recordar el escándalo en el que se metió Richard Gere por besara Shilpa Shetty )

y lo malo ... sorry pero si bien SE que debieron conservar ese clásico a mí personalmente

no me gustó que se hiciera .. cierto bailecito .. y me callo para no quemar el guión.
MI CALIFICACION 9 1/2 estrellitas ********* 1/2
Siiiiiiii ya se que esperaban un 10 ... ... pero cuando algo tan perfecto tiene ese toque
" Hollywood " yo saco las uñas!!
Cuando la vean me van a entender!!! -
Aunque muy bueno que cuando el chico necesitó la respuesta final
en lugar de preguntarle

se preocupó POR OTRA COSA




Acá les dejo el link en

INGLÉS
:
http://www.megavideo.com/?v=OMCWKV0C
Si quieren que

critique alguna peli

en particular PÍDANLA!!!
Later I 'll d
o the

English

version !!
Now I must sleeep!!!