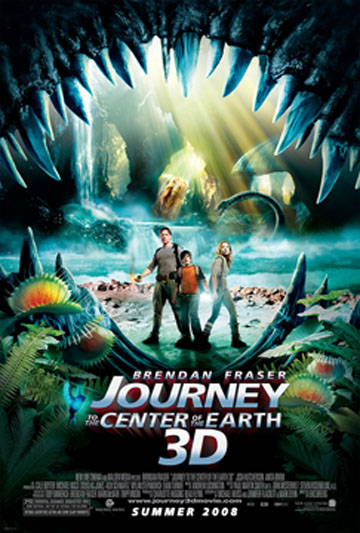 Veamos .... todosss saben que miro las pelis online y
( ademas de que estoy teniendo problemas abismales con mi amadiiisimo proveedor cucaracha con artritis Fibertel - no puedo entrar a GOOGLE NI A LA MAYORIA DE MIS SITES HABITUALES - )
lo que siempre me revientaaa es cuando una peli " tiene que cargar"...
bueno que opinarian si luego decargar una peli no me interesa verla ?
O sea .. me tomo 3 dias en verla y la corto en las escenas " de accion" para ir a lavar ropa, meterla en el kohiinor o simplemente leer algo???
... una porqueria no ????
Bueno eso es EXACTAMENTE lo que paso con esta peli y honestamente hasta yo me extrañe ...

ya que esperaba que me pegara a mi silla y nahhhh ni ahi.

Tuvieron que pasar mas de 40 MINUTOS

para que este profesor medio nabo, la hija de un investigador fallecido y el hijo de otro explorador fallecido ( hermano del " profesor" ...

que esta de moda meter a algun huerfano o de padre perdido como explorador junior?????

Recordemos

INDIANA JONES

) se metieran en algun lio divertido ..

o al menos que me despertara de mi letargico sueño ..
Lo cierto es que el principio me recordo al personaje de

MARK WALHBERG

en

THE HAPPENING

un profesor bienn looser solo que este en lugar de cuidar a la hija de un amigo tiene al hijo de su hermano fallecido quien les dejo un libro de notas acerca de un mundo subterraneo y como los volcanes podian conducir a el
( Hasta aca la referencia A JULIO VERNE SE RESPETA )
Pero luego de que a la expedicion

se les suma una rubia

,

la peli se hace larga

.. sorry pero yo la senti asi

, y en muchas ocasiones es ella quien es en realidad el personaje fuerte

... dejando al de

Fraser

como una caricatura de lo que realizo en

THE MUMMY

, aunque en honor a la verdad encontre ciertos toques de Stallone en el medio .. y no lo digo porque parecia que a cada rato gritaba ADRIANNNNNNE,

sino porque lo vi como .. demasiado torpe.
La accion es a miii gusto escasa

con una vieja via de mina ultrasubterranea que juega de montaña rusa,

una dudosa persecuta con un dinosaurio,

plantitas a lo " THE RUINS " que ya fueron quemadasen el poster asi que yo no estoy revelando nada " secreto"

,

la solidez de la piedra de una cueva como si fuera estilo pomez,

snowboard en la quijada de un bicho prehistorico

y abismos mas piedras preciosas...

y no tan etc porque lo mas emocionante creo que fueron las pirañas voladoras
En definitiva se le agregan los tipicos ingredientes de peli clase B sin mucho guion a mano con un mix de accion medianamente respetable para un publico CONFORMISTA y un romance casi " forzado" que sinceramente NO ERA NECESARIO.

No encontre verdaderas escenas comicas mas alla de una reminiscencia de Blancanieves con el pajarito en la mano

( pasando a ser el bicho casi el personaje mas llamativo de todaaa la peli ... asi de divertida la senti .. )

y en honor a la verdad cuando el personaje del sobrino pichon de explorador dice " desearia haber leido el libro "

( en referencia al de Verne )

yo agregaria .. " y yo tambien en lugar de ver esta porqueria "

ya que aca entre nos me divertia mas viendo alguna peli trucha del viejo

SABADOS DE SUPERACCION por el 11

y no tenia que aguantar a ningun protagonista a gritito pelado biennnn travesti histerica durante toda la peli.
MI CALIFICACION 6 estrellitas * * * * * * ( Soy generosiiiisima y solo aconsejo ver si tienen menos de 16 ... fisica o MENTALMENTE !! )