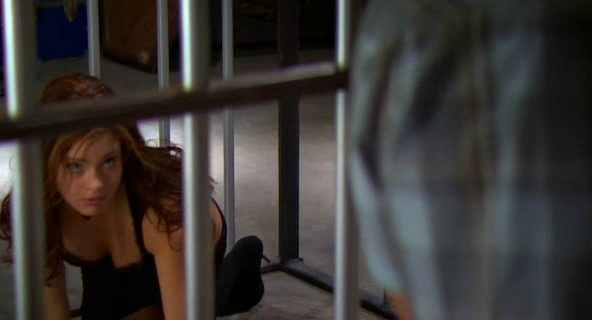 Esta es una peli que en honor a la verdad

mire por accidente

, la que tenia que ver no bajaba y se me ocurrio abrir esta a pesar de que
el poster original ( no este ) no me agrado mucho ...
Queria ver algo de comedia y como

YOU DON T

MESS WITH THE ZOHAN

ya me habia defraudado no queria tolerar otraaa basura .. lo increible es que me termino gustandome mucho ..
La trama comienza presentando a un hombre pasados sus treinta con una rutina demasiadooo regular de una vida aburrida hasta el hartazgo.. en su trabajo es hostigado por un compañero insoportableee y a pesar que su superior lo estima

( o sera que en realidad le tiene lastima )

no la pasa muy bien que digamos

. Al regresar a casa lo unico vivo en ella es un pez hasta el dia que lo encuentra finado

y lo mas parecido a una relacion que tiene es alguna que otra charla esporadica con

una vecina

del edificio donde el vive y hace de landlord ya que

la chica cuyo nombre debiera ser FLORA ( por la gata ) esta empecinada en que le destape la cañeria y de vez en cuando la de la cocina tambien.
Pero un dia el pobre Harry que en el fondo es mas bueno que Lassie sedada ve por accidente como un homeless al que iba a ayudar es asesinado por una mujer vampiro ...

ademas del cagasxx propio del momento se da cuenta que los sentimientos que esta asesina despierta en el son algo mas que de miedo .

Determinado a encontrarla ...

sobretodo ante la burla del policia a cargo del caso ...

nuesto loooser iniciara una frenetica busqueda online

( SIII mis pollos la biblia Google da para todo )

para dar con la clave de como cazarla y asi quedar a salvo de ella ..
( btw la pechugas con colmillos no solo lo vio sino que le dejo un zarpacito amoroso en la cara y se supone que elll esel siguiente )
Como corolario de su caceria descubrira que la ayuda estaba mas cerca de lo que el creia y que en su afan por detener la masacre que la vampira tiene en mente
terminara intentando "domesticarla" algo que definitivamente NO la pone de muy buen humor ...
lo que me recuerda .. quien de nosotros no se cruzo en la vida con un perfecto joputaaa e intento cambiarlo ??? ( Siiiii Jani estoy pensando en VOS!!! )

La peli en si es muy dinamica con una performance en las actuaciones IMPECABLE

( en especial por parte de los 2 actores principales que representan a la vampira y a su carcelero y a los bocadillos de quien interpreta a esa "ayuda online " quien esta tras " colmillitos" por una antigua venganza y cuyo rostro les resultara familiar si vieron

TERMINATOR I

...

o sea quiennn no la vio ??? )

y a pesar de tener un presupuesto mas chico que el de mis proximas vacaciones esta muy bien lograda y demuestra que con poco dinero y una cantidad infima de actores se puede hacer mucho
sin caer en un charcote de sangre.
A pesar de tener un final algo predecible para los amantes del genero se disfruta y la banda sonora le da un toque muyyy especial.
MI CALIFICACION 9 estrellitas * * * * * * * * * ( porque para ser clase B esta muy bien lograda )